Pasadena Employment Lawyer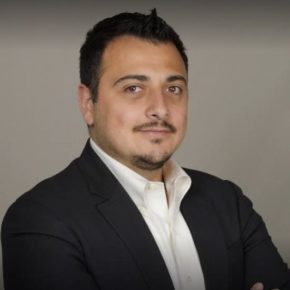 Top-ranked Pasadena employment attorney Sam Setyan will represent you if an employer has treated you poorly. We will get the justice you deserve.
You deserve to be treated fairly while working in Pasadena, CA. State and federal laws protect you from wrongful termination, discrimination, harassment, and other illegal treatment by employers. The Pasadena, CA employment attorneys at Setyan Law can help you navigate complex litigation and protect your rights throughout the process.
Free Evaluation with an Experienced Pasadena, CA Employment Lawyer
If you have questions about your employment case, Setyan Law offers a free initial consultation in person, via phone, or virtually. You pay nothing until you win your case.
Our employment lawyers will explain your options and help you choose a path forward. We have proven strategies and know how to win. You pay nothing until you win compensation in your case.

"I had a great experience with Sam. He is extremely professional, knowledgeable and easy to work with. I will definitely be using him again as my attorney in the future! Thank you, Sam." – Elizabeth Chaverri
"Thanks, Sam, for the hard work and dedication. Your assistance and guidance has helped bring close my case in a timely fashion. I will recommend you any chance I can."
– Cole Calloway
"Sam was extremely professional throughout the process and responsive. What I like about him was that he handled the case himself from start to finish, which I believe was the reason he won my case in huge numbers."– Linda Lau
Top Employment Attorneys in Pasadena, CA
Pasadena, CA has a population of around 141,258, and it is located northeast of downtown Los Angeles, CA. There are many large employers in the city, including Inter-Con Security Systems, Wesco Financial, California Institute of Technology, and Sun Pacific.Many people throughout the city face problems on the job, including age discrimination, disability discrimination, race discrimination, unpaid wages, and wrongful termination. If you've faced a difficult situation at work, you need the best employment lawyer in Pasadena, CA. Here's how you'll know you've found the right employment law firm in Pasadena, CA.
Specialization in Employment Law
Employment law is a diverse practice area with many different types of cases. You need to find an employment law firm in Glendale, CA that has experience with the specific type of case you are dealing with. Setyan Law has handled an array of employment cases, including discrimination, sexual harassment, wrongful termination, and more. Our lead attorney, Sam Setyan, has litigated hundreds of employment cases just like yours.
Personal Attention from a Pasadena Lawyer
When you are looking for an employment law firm, you need to find out who will be handling your case. At Setyan Law, you will speak directly with a Pasadena, CA employee lawyer who knows your rights. We will listen to your story and help you understand your options going forward.
Proven Strategies for Success: Why Work with Setyan Law
If you were wrongfully terminated or faced discrimination in the workplace, your employer should face the consequences. Setyan Law will pursue justice for you by developing targeted strategies, maintaining professionalism.
Attorney Sam Setyan will gather information and present your case effectively. We achieve success for clients by developing strong strategies, then executing it. 
Experience & Track Record
We have litigated hundreds of employment law cases and fully understand California laws. See our case results. 
We will keep you updated about your case and handle all communication with other parties. Call us: 213-618-3655
Pasadena Employment Cases We Handle
We are employee attorneys in Pasadena, CA who represent workers who have been discriminated against, wrongfully terminated, or otherwise treated unfairly by their employers. Setyan Law handles many different types of employment litigation cases, including:
A Pasadena, CA Employment Attorney Will Protect Your Workplace Rights
If you were wronged by your employer, you might wonder what to do next. You have rights, and you should stand up for yourself. However, that can be difficult, especially when your reputation and financial life are on the line. Setyan Law has a team of employment lawyers in Pasadena, CA who will stand by your side and help you navigate a complex employment lawsuit, if necessary.
The Setyan Law office is conveniently located at 750 East Green Street, Suite 310 in Pasadena, California. Our building is on the corner of East Green Street and South Oak Knoll Avenue. We are just down the street from Pasadena Towers and across the street from Green Street Café.
Pasadena, CA Employment Lawyers Who Fight For You
If you were wrongfully terminated or faced discrimination due to race, gender, sexual orientation, age, disability, or for any other reason, feel free to call Setyan Law for a FREE consultation about your rights. NO FEE UNTIL YOU WIN.