Setyan Law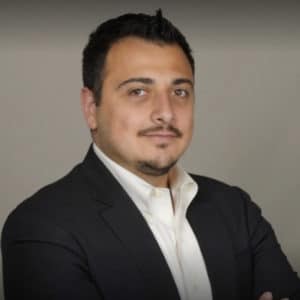 Los Angeles Employment Attorney Sam Setyan fights for your rights in the workplace.
Whether you have faced discrimination, harassment, wrongful termination, or other illegal actions against you by an employer, our employment law specialists will provide you all the legal services required to win your case. Setyan Law will review your case, tell you your options, and guide you to the most favorable outcome possible.
Top Los Angeles Employment Law Firm
When you're facing a difficult situation at work or if you've been terminated, you need the best employment law attorney in Los Angeles, CA. It can be hard to know what to look for when searching for legal advice. Here's how you'll know you found the right person.
Your employment attorney in Los Angeles, CA should know the law. Attorney Sam Setyan obtained his Juris Doctorate degree from Loyola Law School in Los Angeles, CA. While there, he learned about California employment laws, and he uses them to fiercely advocate for the employee rights of his clients.
Experience with Cases Like Yours
Your California discrimination lawyer should have significant experience handling cases like yours. Immediately after graduation from law school, attorney Sam Setyan was hired by one of the largest employment litigation firms in Southern California. He has experience litigating close to 200 cases, including many like yours.
Personal Attention to Your Case
When you hire an employment law firm, you will want to find out who will actually handle your case. In some situations, especially at larger firms, you won't have much interaction with attorneys. At Setyan Law, you will speak with a wrongful termination lawyer in Los Angeles, CA. You will have direct access to the knowledge and experience of a top employment discrimination attorney.
Setyan Law Knows The Courts
Setyan Law is a boutique civil litigation law firm that focuses on employment law. Top-rated attorney Sam Setyan has litigated close to 200 employment cases throughout California. He knows what clients need when they are facing employers who have teams of powerful attorneys. He is not scared to go up against corporations, large and small.
Setyan Law Provides the Best Legal Service with Dedication and Compassion
We know you may be struggling with the legal process and not sure about what to do. Our compassionate employment and civil law attorneys will listen to your story and help you get the best outcome possible. Whether that means getting rehired or obtaining a settlement in your favor, we are dedicated to achieving success in every case.
Types of Employment Cases Setyan Law Handles
We are employee attorneys, compassionately representing those who have been wronged by their employers throughout California. Setyan Law handles an array of employment litigation cases. No matter the problem you have at work, call us for legal advice.
Our Los Angeles, CA employment discrimination attorney will create a strong strategy customized to your case needs and specific goals.
Laws That Protect Los Angeles, CA Employees
Many state and federal laws protect workers in Los Angeles and throughout California. While federal laws apply to employees and employers throughout the United States, California also has laws that apply to local areas.The California employment attorney at Setyan Law focuses on cases that involve the following laws:
California Labor Code
California Family Rights Act (CFRA)
Americans with Disabilities Act (ADA)
Fair Labor Standards Act (FLSA)
Age Discrimination in Employment Act (ADEA)
National Labor Relations Act (NLRA)
Worker Adjustment and Retraining Notification Act (WARN)
Wage and Hour Laws
Whistleblower and Retaliation Laws
When you call a wrongful termination attorney in Los Angeles, CA at Setyan Law, we will review your case and help you understand which laws might apply. You may have multiple options regarding how you can proceed to win your case. We can help you with claims through the
Equal Employment Opportunity Commission (EEOC)
and
California Department of Fair Employment and Housing (DFEH)
as well as an employment lawsuit in court.
Los Angeles, California Employment Law FAQ
How an Employment Attorney in Los Angeles, CA Can Help You
Employment disputes are about more than winning. They often involve your livelihood and can impact your entire life. Setyan Law has a team of legal professionals and discrimination lawyers in Los Angeles, CA, Pasadena,CA, and Glendale,CA.
We will review your case, gather evidence to support your claims, and fight for you to get the justice you deserve.
Please feel free to call us for a free consultation about your rights.